Full Dentures
There are several types of complete/full dentures. A conventional full denture is made and placed in the patient's mouth after the remaining teeth are removed and tissues have healed which may take several months. An immediate full denture is inserted as soon as the remaining teeth are removed. We take measurements and makes models of the patient's jaws during a preliminary visit. With immediate dentures, the denture wearer does not have to be without teeth during the healing period. We also can make a duplicate denture for you without taking your existing denture. Please call us today if you need a duplicate denture made. It is a quick and easy process.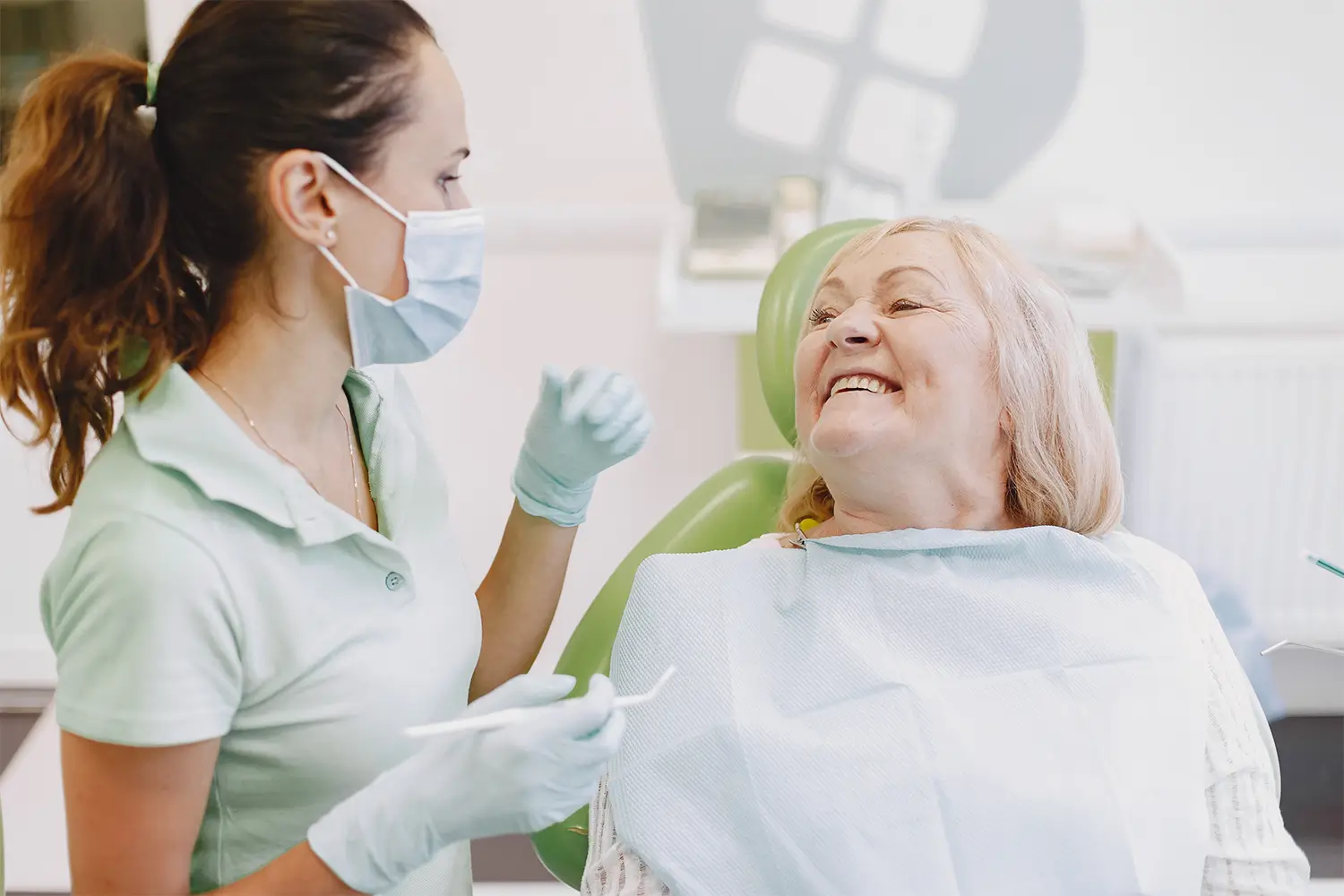 Partial Dentures
Removable partial dentures usually consist of replacement teeth attached to pink or gum colored plastic bases, which are connected by metal framework. Removable partial dentures attach to your natural teeth with metal clasps or devices called precision attachments. Precision attachments are generally more aesthetic than metal clasps and they are nearly invisible. Crowns on your natural teeth may improve the fit of a removable partial denture and they are usually required with attachments. Dentures with precision attachments generally cost more than those with metal clasps. We also have several metal-free options. Consult with us to find out which type is right for you.
Snap in Dentures
If you're interested in restoring your teeth with dentures but don't like the feel of traditional full-palate dentures, snap-on dentures may be a good fit for you.  Family and Cosmetic Dentistry of Kokomo offers snap-ons and other types of dentures at our office. Snap on dentures are a removable, palate-less denture that snaps on and off as many times as needed. The snap or "clip" happens when the denture is pressed gently onto the head of the mini implants. Providing a removable solution AND a strong bite! Snap on dentures provide the strength and stability to eat the foods you like, such as nuts, apples, carrots, etc. Snap on dentures are NOT permanent dentures.
Frequently Asked Questions
"My new teeth took ten years off my face. I wish I had done this sooner."