Being a stay-at-home mom for many years and having made the decision to return to the work force, I decided a new smile would give me extra confidence. Dr. Jarrell developed a step-by-step plan that worked with my budget and fit my time-line so I could have the work done in several stages. I couldn't be happier with the results. Having a new smile gives me a confidence boost in my everyday life and in my search for employment. In addition, I really liked the option of getting veneers instead of returning to the orthodontist, as veneers were an instant and permanent solution, where braces would have been a longer and somewhat painful process. The end result was a very straight, white, and natural-looking smile.
Kathy C.
My husband and I are so appreciative of the work that Dr. Melissa Jarrell and her staff have done for our daughter, Brianna. Brianna smiles more now that she has her veneers. It has taken a lot of work to get Brianna's mouth looking as beautiful as it does, and Dr. Jarrell is a major part of that. We went from braces, to a gum lift, to veneers. And the final outcome far exceeds what we thought it would be. Whenever we have a question for Dr. Jarrell's staff, it is always answered. Office visits are always informative when it comes to knowing what a procedure involves. I have always been thankful that I am able to talk directly with Dr. Jarrell about any questions I have. She listens and does not rush me. A lot of other doctors need to do more of that, not rush a patient. Our overall experience with Dr. Jarrell has been GREAT!
Brianna S.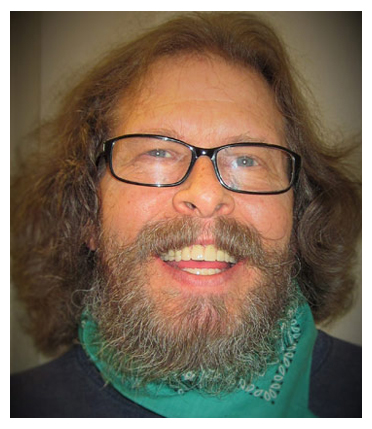 I was recommended to Dr. Jarrell by the Dental Lifeline Network of Indiana. When I arrived, I had lost teeth and I had loose teeth with gums so diseased that problems were cropping up elsewhere. For me, eating wasn't enjoyable. I prided myself at being an amateur chef and slowly I had quit cooking because it simply hurt too much to eat.

After an initial evaluation and x-rays, Dr. Melissa had come up with a plan for extractions and immediate dentures. She got to work and I realized that this wasn't going to be a cakewalk. But, with the help of her team and a giggle, they made me feel at ease and comfortable. Impressions were made, fittings were tried, and shortly I was wearing a full set of dentures.

My smile has returned! Eating corn on the cob and steak is a treat. I even find myself cooking again.

Dr. Melissa Jarrell and her staff are wonderful and engaging. They truly care about their patients and their comfort. I definitely recommend Dr. Jarrell. She and her staff are simply the BEST. My thanks for all they have done for me.

Happy Smiles and Bon Appetite!
Drew N.
Dentists Delivering Smiles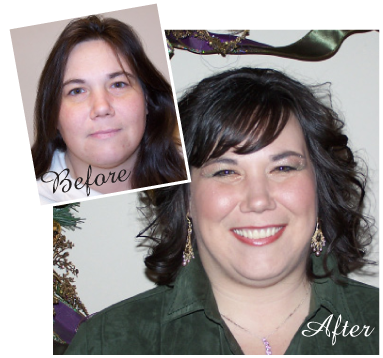 My name is Keisha Williams and I would like to share with you how Dr. Jarrell and her entire staff reached out to help me and many others in our community. Dr. Jarrell participates in a program called "Dentists Delivering Smiles", which helps low income families get the dental care that many of them need. I had no teeth on the top front and all the back ones were bad. I had cavities on the bottom set of my teeth. My self-esteem was almost zero, I have been looking for a job, but with no teeth it is almost impossible to get a decent job. Dr. Jarrell and her team gave me a healthy smile again, but even more importantly, they helped give me back my self-esteem. Dr. Jarrell even treated me to a makeover and a shopping spree for a new outfit! Now when I apply for a job, I can hold my head up with confidence. It makes such a difference how one perceives himself/herself with a healthy smile. I am very grateful for all the love that Dr. Jarrell and her staff have shown. Thank you for caring!
Keisha W.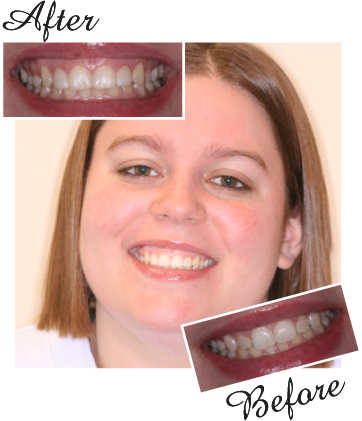 Before I had porcelain veneers I had bonding on the teeth next to my front teeth. Over the years the bonding started to chip, making me self conscious. Dr. Jarrell suggested replacing the bonding with porcelain veneers, and having laser gum treatment to make my teeth look longer. Prior to my appointment, I searched the internet about these procedures and started to get nervous. Dr. Jarrell and her staff were very excited to see me and took their time to make sure I was comfortable and that everything looked good. Because my teeth were so small in the first place, she did not have to shave down my teeth very much. As for the laser gum treatment, I did not feel anything! I felt no pain from any of the procedures I had. Since having my veneers, I feel different. It is crazy how just putting on two veneers can change my view of my smile. I find myself looking in the mirror checking out Dr. Jarrell's work. I am proud of my smile, and cannot stop looking at it. Dr. Jarrell is a kind, gentle and caring dentist. I appreciate everything Dr. Jarrell and her staff have done for me. Thank you!
Michelle S.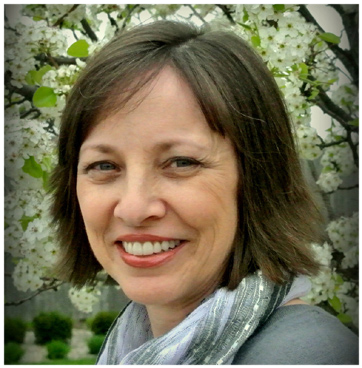 I am so thankful for your expertise and professionalism. It's obvious that you truly strive to provide the best care for your patients in the best possible atmosphere. I would not have believed that the work I had done could have gone as smoothly as it did, but the thoughtfulness and care that you apply to everything you do makes even difficult situations turn out right. I'm very impressed, too, with how supportive you are of your staff. Everyone in the office is cheerful and helpful, as well as professional. It's clear you have created and sustained a true team spirit. Thank you for all you do!
Pam L.
First Time Tooth Extraction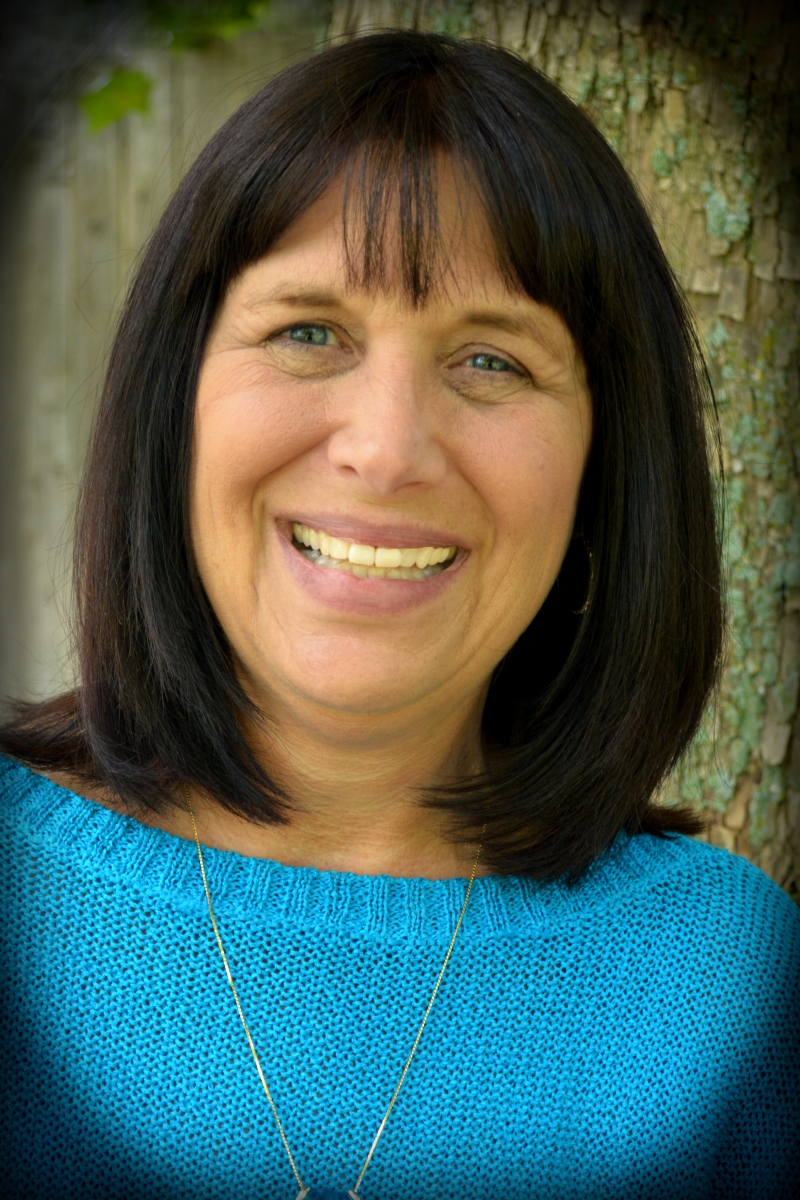 I feel very fortunate that I found Family and Cosmetic Dentistry of Kokomo and chose to make an appointment with Dr. Melissa Jarrell when I needed to have a tooth extracted. I had never had a tooth removed and was apprehensive about both the procedure and my choices for restoration after the extraction. My anxiety was lessened after my first appointment with Dr. Jarrell. She and her staff were very helpful and informative in describing the procedure and explaining the various option for replacing the tooth after it was removed. I chose to recieve a dental implant, and I have been very happy with this choice. I was able to have all of the work done in the same office, and even though it was a process that took several months to complete, the final results were well worth the wait. What I imagined might be a difficult and painful procedure turned out to be relatively easy. There was very little discomfort and hardly any pain. My implant looks and feels just like a natural tooth. I never did have to " get used" to the implant as it felt just like a normal tooth as soon as the feel step was completed. I feel blessed to have found the expertise and the quality of care given at Family and Cosmetic Dentistry of Kokomo and would certainly recommend Dr. Jarrell and her staff.
Sherry T.
It's Never Too Late to Fix Your Smile!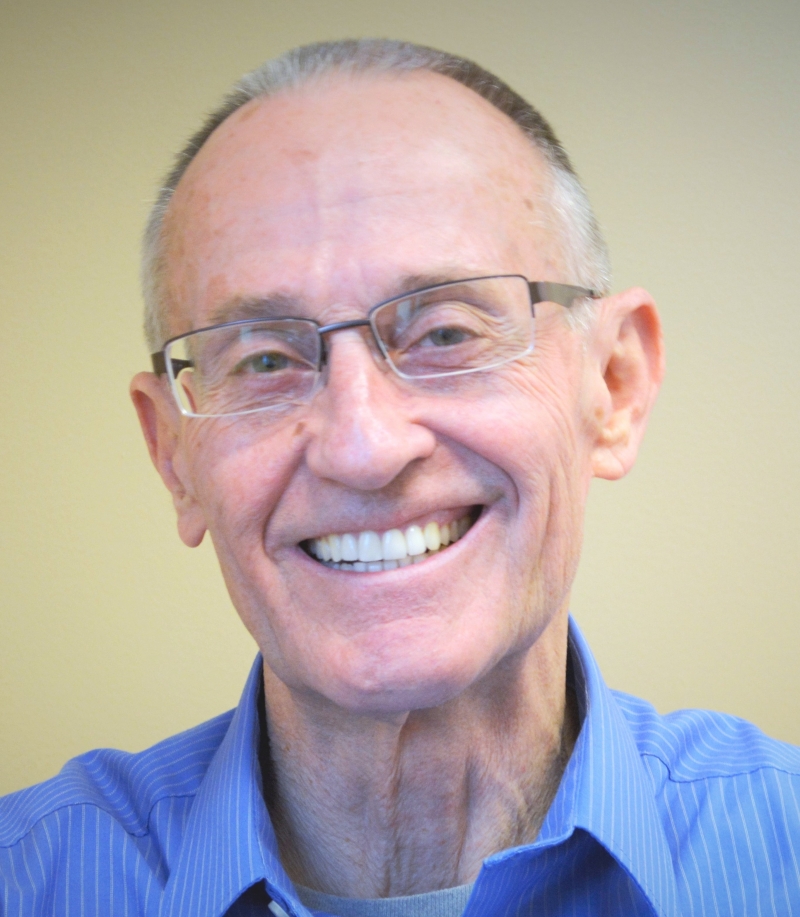 If you are self-conscience about the appearance of your teeth when you smile, if you would rather not smile, if you think you are too old for that great smile you just dream about, think again. At age 67 I felt just like you, but with Dr. Melissa's encouragement and with my approval, she established a dental plan to transform my ugly smile into a smile that is attractive. Now, at age 68, I smile every chance I get! I feel like a new person and am able to smile with confidence. Dr. Melissa has put together a professionally staffed team that truly cares about you, not just your teeth. Dr. Melissa has cared for my family's dental needs for over 15 years now. I have complete confidence and trust in Dr. Melissa and her team. I encourage you to allow Family and Cosmetic Dentistry of Kokomo to care for all your dental concerns. Now, what are you waiting for? Make that smile you only dreamed about a reality. I'm glad I did!
Stu M.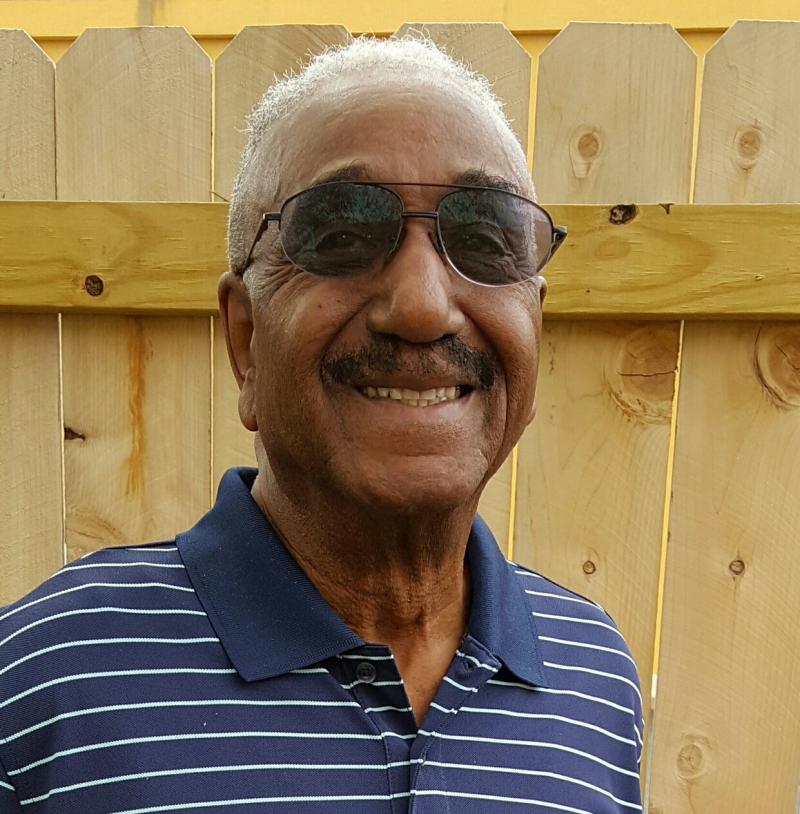 Thank you for providing me with professional and exceptional services during the past 12 years. To paraphrase a national insurance company slogan: "You're in skillful and experienced hands with Family and Cosmetic Dentistry of Kokomo." You and your team have a gift of creating a comfortable and relaxing dental environment. See you at the next appointment. I'm always delighted to see long-standing employees and ready to meet new ones.
Marvin N.